The Power of
EXPERT VISUAL
STORYTELLING
Welcome to a world where design elevates your content through targeted insights, customized brand identity, and sophisticated style.
We Design Experiences
Using Both Sides of our Brains…
Branding
Inspired & Strategic
Brand Development
Websites
Squarespace Designs that
Elevate Your Voice
Presentations
PowerPoint Design
& Story Curation
Infographics
Share-Worthy Condensed
Data Visualization
LUCKY IN LOVE
We have had the distinct privilege of working with some of the world's most prestigious brands.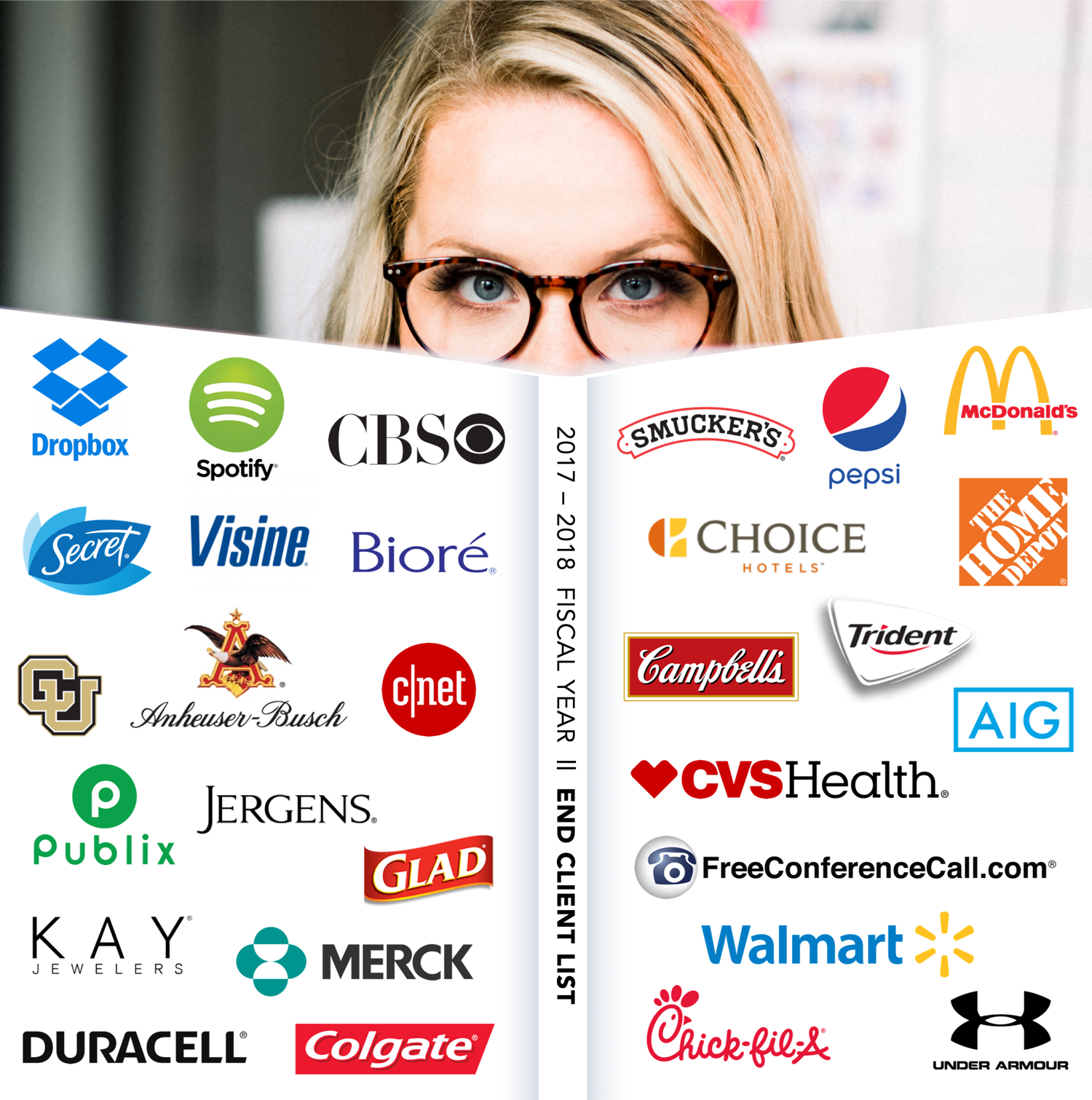 Your Success is Our Success
Whether we work directly with them, or through their strategic partnerships our clients (big & small) become family to us. We care deeply about their personalized success, and think they see evidence of that in our design work.
My expert team of girl-bosses spans the globe to support, elevate, and design exactly what you need, when you need it. Our ability to collectively create cohesive visuals comes only through clear processes and strong communication.
Our 3-step process
No Matter the Project Type
Business moves fast, so we do too. We purposefully stay on top of branding and corporate design trends to elevate your look at the drop of a hat. And while a quick heads-up is always appreciated, a full and talented team allows us to fulfill most last-minute requests today.

We begin with a deep understanding of your needs, goals, brand identity, audience, timeline, and budget during a kickoff call. You then provide the content in whatever format you have it so we can elevate it to a sophisticated and strategic level. All contracts, NDAs, etc. are signed up front.

Before we get too hot and heavy, we'll complete a sampling of our proposed design aesthetic for your project. With this, you'll receive a detailed "Design Strategy"email explaining how we got there and why we think it will position you for success. That's our time to check in with you on the style, formatting, colors and general look & feel before we complete the rest.

After we align on the aesthetic, we keep on trucking with very little hand holding because the design has been set. That's why, in most cases, we don't collect payment until you are completely satisfied with your custom designs.
YOUR INVESTMENT
All-In Pricing With Your Customized Quote
We believe in cost transparency, individual needs, and over-communication. That's why we dive deep right from the start - getting to know you and your project holistically. With the design goals we discuss, we create a roadmap for success that keeps your budget in tact and squeezes the most out of your investment with us.
With this in mind, we require a $1k minimum per project.
Range depends on content-type & amount.